Political & Communications
Strategy for Progressive Wins
Left Flank Strategies is a full-service political strategy and communications firm.
Led by three top progressive strategists, we work with policy-makers, candidates, and organizations that are fighting to change the world.
We don't work for 
middle⁠-⁠of⁠-⁠the⁠-⁠road candidates or massive corporations.
Left Flank Strategies fights for the issues that matter.
We work with leading progressive voices because we share the same values: building an economy that works for working people, saving the planet from environmental disaster, and rooting out institutional injustice.
Who We Are
We're not your typical consultants: we don't tell our clients who to be or what to believe. We're not interested in retiring early, we don't want second homes, we aren't angling to be pundits. We came up through grassroots movements and feel a deep sense of responsibility to serve them. We only work with causes, leaders, and candidates who share our vision for a more just world. We put everything on the line in our work because we think this country can be better, and because we care deeply about climate justice, economic justice, racial justice, and gender justice.
Anna Bahr
Anna is a political strategist, campaign spokesperson, and speechwriter. She most recently served as Sen. Bernie Sanders' National Deputy Press Secretary, and delivered the Golden State for the Senator as his California Communications Director, where her strategy focused on the chronically-overlooked Latino voting bloc. She previously worked as a speechwriter for Mayor Eric Garcetti. In another lifetime, she was a journalist at the New York Times, and worked for The Rachel Maddow Show, the Huffington Post, and Ms. Magazine.
Karthik Ganapathy
Karthik is an experienced communicator with deep roots in the progressive movement. After serving as a top spokesman on Sen. Bernie Sanders' 2016 presidential campaign, he has worked with leading elected officials including Rep. Keith Ellison, political candidates like Charles Booker, and advocacy groups like the ACLU, Sunrise Movement, and 350.org to build a just economy and society for all. Karthik feels most at home in the movement for climate justice.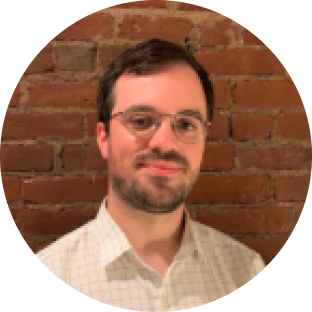 Bill Neidhardt
Bill is a progressive operative with years of experience on Capitol Hill, in New York City and on campaigns across the Midwest. After leading Bernie 2020's communications, political, and advance operations in Iowa as the Deputy State Director, he traveled across the country serving as a national spokesperson for the campaign. As New York City became the epicenter of the COVID-19 pandemic, he joined City Hall as Mayor de Blasio's press secretary. Previously, he has served as U.S. Sen. Tammy Baldwin's chief spokesperson on her successful reelection campaign and in her U.S. Senate office.
What We Do
General Consulting &
Campaign Management
We are senior-level strategists and communicators who will do what it takes to win on our own terms. We have run campaigns at every level, from statewide ballot measures to bids for the White House. We look at the big picture and drill down in the details. We can help you cross the finish line with the results you want to see.
Media Relations &
Message Development
We conduct a thorough audit of your communications, then work with you to identify the core of your message, sharpen and simplify your story, and collaborate with your team to ensure it's consistently communicated at every level. And with deep relationships across the media spectrum, we'll make sure that message is heard loud and clear.
Rapid Response &
Crisis Management
We thrive in crisis. Whether it's getting you on TV to break down breaking news or fighting back against corporate-backed attacks, we can get you back on the offense to drive the conversation in your direction.
Debate Prep &
Media Training
Even Steph Curry needs a shooting coach. We'll help you go in front of any crowd and every camera with the confidence to impress, inspire, and make your message stick. We're not talking about listicle tips and tricks — we will get to the core of what you want to communicate and make sure you're ready to say it clearly, no matter how tough the question.
Issue Advocacy &
Grassroots Organizing
We've come up through the progressive movement and have been part of some of the most impactful grassroots campaigns in the country. Direct action is where we live and breathe. Together, we will shape the debate and deliver real, positive change.
Video Production &
Graphic Design
In the information age, anyone connected to the internet is inundated with news alerts: 600-word opinion pieces don't hit like they used to. We work with the most creative talent in the business to deliver emotionally resonant video and graphic content that sticks with viewers long after the credits roll.
Speechwriting
From major policy addresses to Election Night remarks, we've written speeches for some of the most prominent politicians in the country — but that doesn't mean everyone sounds the same. We don't copy-paste. You should recognize your voice in every set of talking points. We write speeches that people remember with language that feels authentic to you.